Locally Grown, Locally Sourced, Locally Produced
in Lexington, Massachusetts and Beyond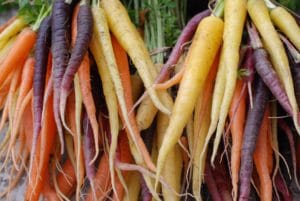 LFM Thanksgiving FEASTival
Tuesday, November 21st
12:00 – 4:00 pm
Seasons Four
1265 Massachusetts Avenue, Lexington
Delicious, local food from your favorite LFM farmers and vendors for your Thanksgiving Table.
Boston Smoked Fish Co
Bread Obsession
Busa Farm (accepts HIP)
C&C Lobsters & Fish
Charlton Orchards
Copicut Farms
Deano's Pasta
Del Sur
Habibi
The Herb FARMacy
Lexington Community Farm (accepts HIP)
Merton's Maple Syrup
River Rock Farm
The Roasted Granola
Swiss Bakers
Place your PRE-ORDERS for the FEASTival
to ensure our vendors save what you need!
Boston Smoked Fish Co
Whole Smoked Salmon Sides (2 – 2.5 lbs) and 2 lbs containers of Smoked Bluefish or Smoked Salmon Pâté can be pre-ordered by emailing [email protected] or calling 617-819-5476.
C&C Lobsters & Fish
Pre-order your live lobsters, fresh fish, Nantucket Bay Scallops, sea scallops, and shrimp by emailing Carolyn Manning at [email protected].
Charlton Orchards
Pre-order your Thanksgiving Pie (Apple, Blueberry, or Strawberry Rhubarb) or any additional baked goods, jams, or produce that comes from their kitchen or farm. Pre-orders can be made by calling Patty at 508-248-7820.
Copicut Farms
Pre-order your Thanksgiving Turkey or one of their new Holiday Smoked or Uncured Hams. They are selling fast, with some sizes already sold out. Order yours today! Plus, stock up your freezer for the winter with a Fall Bulk Order of chicken or pork. Due to space constraints, only pre-orders will be available at the market: turkeys, hams, bulk orders, or custom chicken and pork orders can all be reserved through their website www.copicutfarms.com
Del Sur
Frozen empanadas can be pre-ordered through their website www.delsurnatural.com. Choose LFM pick-up at checkout.
River Rock Farm
Place your beef pre-orders by emailing [email protected]. From roasts to specialty & custom cuts and more! A complete listing can be found on their website www.riverrockfarm.com
The Roasted Granola 
5 lb jars of Carlisle honey can be pre-ordered by emailing [email protected].
Swiss Bakers 
Thanksgiving Tartes (Apple Tarte & Rhubarb Tarte) and other bakery items including their new Apple Pie can be pre-ordered by calling their Allston location at 617-903-3113.
---
photography by Leslie Wilcott-Henrie
---

Special Appreciation
The Lexington Farmers' market appreciates the support of our sponsors: Joyce Murphy from William Raveis Real Estate, Aloft and Element Hotels, CareOne Lexington, and Lexington Pediatrics.
We would also like to offer special thanks to Barry Tuber of PersonalCTO.net for his continued assistance with our website!