Our Annual Local Food for SNAP Auction is happening on Tuesday!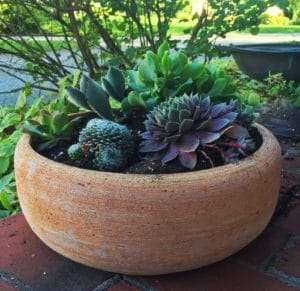 Please come to the LFM on September 27th, to participate in this tradition. Farmers and vendors donate products that we turn into delicious gift baskets that customers bid on. The money raised will benefit SNAP at the LFM and in return benefit both farmer and those in need in our community!
The LFM was the first farmers' market in the metrowest region to accept SNAP/EBT, and the first to offer matching dollars. Thanks to fundraising and the generosity of the LFM community, the LFM matches up to $15 each week in SNAP dollars. In addition, at the last Tuesday market of each month, we have "Close the Gap" where all SNAP users will get an additional $10 by just showing their EBT card.
We are grateful to be part of a town that annually wants to share the importance of healthy local food with all members of the community, appreciative of our farmers and vendors who contribute their wonderful products towards the auction baskets, and thankful to LFM volunteer Liza Connolly for organizing the event.
Here is the LIST!
1.  COASTAL WINE VINEYARD Weekend Tour and Tasting for Six, and wine accessories
2. RAINY AFTERNOON OF FUN WITH THE KIDS: one dozen Goodies Cookies, Cookbook Puzzle, the Big Fat Cookies Cookbook and a set of animal mugs!
3. GET YOUR VEGGIES ON: Stillman's Farm Box of CSA vegetables and Bon Appetit  Outdoor Entertaining Cookbook
4. CHICKENS, CHICKENS, CHICKENS: Wright Locke Farm chicken T-shirt, 2 dozen eggs and Roasting Chicken from Copicut Farms, and Herb Farmacy's Poultry Salt.
5. BEEF HEAVEN: River Rock Farm's thermal bag filled with $50 of "Farmer's Choice" cuts of beef, William Sonoma Thermometer Fork, Texas Eats Cookbook and Herb Farmacy's Tuscan Rustico Sea Salt
6. FISH DELISH: Hearth and Harrow's hand-screened Oyster Cotton Towel, $50 Gift Certificate from Boston Sword and Tuna, and Seafood-Themed Paper Placemats.
7. ARTISANAL BREAKFAST: Hi-Rise Baked Goods and Jam, 1-lb of PourMans Brew Coffee Beans, Erin Moran Pottery Cup, and Cow Creamer.
8. PASTA PARTY: 4 Bennington Pottery Pasta Bowls, 4 Floral Cotton Napkins, Jar of Ooma Tesoros Marinara Sauce and Gift Certificate for 2 Boxes of Fresh Nella Pasta
9. SUCCULENT GARDEN: Succulent Garden with Terracotta Pot donated by Seasons Four, and Planted with Herb Farmacy Plants by Market Coordinator Leslie Wilcott-Henrie
10.  AUTUMN AFTERNOON: bag of Local Apples from Charlton Orchard, Gift Certificate for Artisanal Loaf of Sourdough from Lexington-based Bread Obsession and a $20 Gift Certificate for award-winning Cheese from Couet Farms and Fromagerie, along with Plates, Cheese Slicers, Potager Cookbook and a hand-printed card by Arbalest Press
11. EAT YOUR VEGGIES: $25 of Busa Bucks, Martha Stewart's newest cookbook Vegetables and Melamine Italian "Pottery" Bowl and serving spoons
12. APPETIZER PARTY: One Dozen Del Sur Empanadas, Boston Smoked Fish Spreads with Sfolia's Baking Company's hand-crafted Taralli, Rifle Paper Recipe Box and Recipe Cards
13. BREAD BAKING CLASS AT SWISS BAKERS FOR 10 GUESTS and Tour of the Allston Production Facility
14. LAMBS WOOL BABY BLANKET from Signal Rock Farm
15. PAMPER YOURSELVES and THE EARTH: Two Milk and Honey Soaps from Niemi's Apiary, Mineral-Rich Sea Salts, Candles and 101 Ways to Save the Earth
16. SUNDAY MORNING STAPLES: Half Gallon of Merton' Maple Syrup, Two Bags Roasted Granola, Jar of Hi-Rise jam, Loaf of Sourdough from Bread Obsession, and Vintage Acorn Bowl and Twig Spoon
---
Important notice: Sometimes farmers and vendors have last minute changes and cannot come to the market. We cannot update this website on the go, but please check out our facebook page for UP TO THE MINUTE notices and market changes!
---
The Lexington Farmers' Market has an incredible, committed, hard-working team that believes that everyone, regardless of income, should have the opportunity to eat healthy, high-quality food that nourishes both the body and the community. The Lexington Farmers' Market was one of the first in the Boston metrowest area to accept SNAP (Supplemental Nutrition Assistance Program), and this will be our 7th year working with SNAP.
When SNAP customers shop at the LFM, we provide them with DOUBLE their SNAP money (up to $15). Thus, one is able to purchase 30$ worth of nutrient dense, farm fresh foods for $15.
We need your help to continue the SNAP doubling program.  We are looking to raise $4,000 to get us through 2016, and we only have $1,850 left to go! We hope to continue to double SNAP, close the gap, and donate produce when we can. For more info, please check out our SNAP page.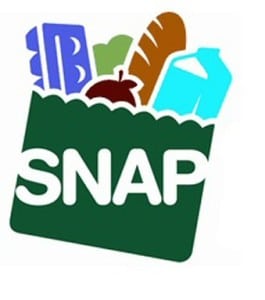 ---
 "The demand for fresher, local food has taken root!"
Clean Living Magazine has announced their picks for
"Americas 50 Best Farmers' Markets"
and the LFM is proud to be the MA choice.
Delightful photography by Leslie Wilcott-Henrie!
---

Special Appreciation
The Lexington Farmers' market appreciates the support of our sponsors, CareOne Lexington, Solar Five, Joyce Murphy from William Raveis Real Estate, Encharter Insurance, aloft and element hotels, Eastern Bank, Seasons Four, and Cycle Loft.
We would also like to offer special thanks to Barry Tuber of PersonalCTO.net for his continued assistance with our website!