Biking, walking and/or public transportation to the Market are heartily encouraged.  For those of you for whom those options cannot work, there are several parking choices.
The LFM has worked in close cooperation with Lexington Police and town officials to identify available parking, both metered and free, within walking distance of the market site. These spots are well-marked; please check on the map below for street names.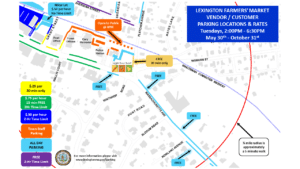 Here are your DO's and DON'T's for LFM parking!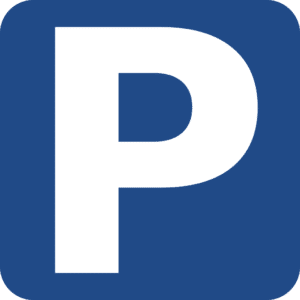 Please DO:
Park legally!
Park at metered spots behind the town center (2-hour limit) and the NStar building (unlimited time), and visit the great shops in the center before you head to the market.
Find a meter halfway between the market and the town center along Mass Ave., and in front of Cary Hall.
Take advantage of free parking close to the market! The spaces on Fletcher Avenue parallel to the market site (by Dunkin Donuts) are available for only 30-minutes and will be marked accordingly. The municipal lot parking spaces on the perimeter of LFM site are available for all-day free parking (more challenging to find)
Use the spaces bordering the bike path in the municipal lot after 4 pm, when they are marked with farmers' market "available parking" signs (best bet!)
Come after 4 pm, when parking is easier (best bet!)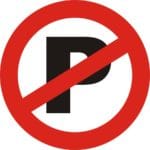 Please DON'T, both for safety and the courtesy of our neighbors on market days:
DO NOT park on Fletcher Avenue on either side of the bike path.  It is extremely dangerous for those using the path, and clearly marked "No Parking Anytime"

DO NOT park in the Lexington Credit Union lot on Fletcher Avenue; this is reserved for customers and your car may be towed

DO NOT park in front of the Children's Center of Lexington on Mass Ave– it is a loading zone, not a parking spot, and that space is set aside for parents picking up toddlers!

Don't get a ticket by parking illegally – we want everyone to be happy when they visit the LFM!